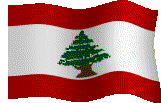 The idea of this site is to communicate with all our friends, parents and relatives, using actual and/or old images.
All what we wish is that all our friends pass over the address of this site to each other, and e.mail us any photo or photos they wish to add to this album.
If things proceed and the photographs are sent frequently and from different persons, it would give a nice ''meeting place'' at least in photos.
These pages do not cost us anything and therefore it will not cost you neither. The success of a site of this kind is only due to passing the news to each other and inserting as much photos as possible.
Working in software myself, I have some time to dedicate to organize and publish these photographs or comments.

NB: I avoided, as much as I can, inserting names and addresses. This is done for privacy reasons
The background is the Lebanese Sunset (as seen on Halat Beach)
(average updates frequency: Every 2-3 months)

E-mail: sayegh@farmer.it
Or send picture by normal mail to: Via Edison, 28 - 46047 Porto Mantovano (MN) - Italy